So who is this blogging expert promising you BIG results?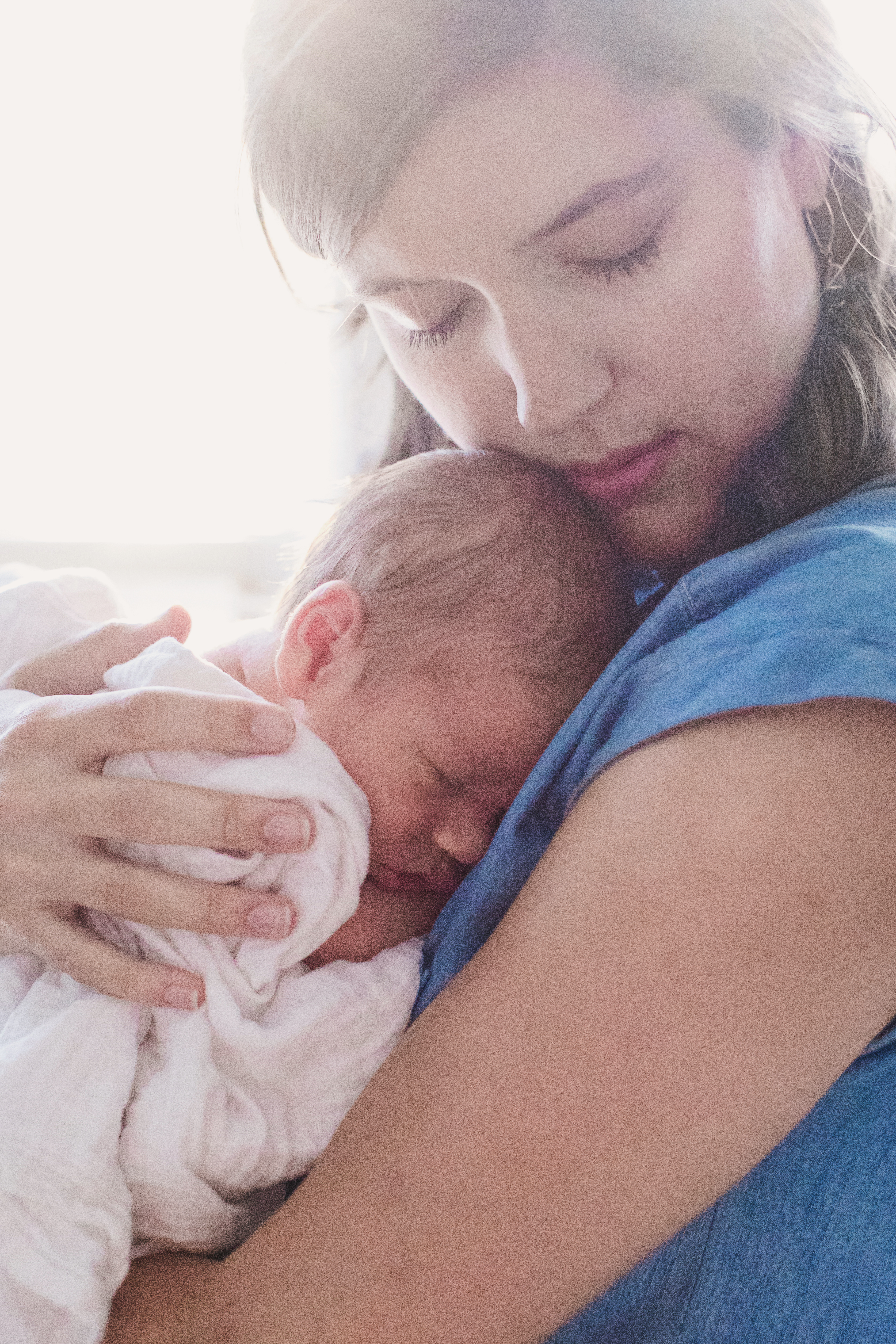 HIYA! I'm Kate Kordsmeier, your teacher!
I wear a lot of hats. I'm a wife to my college sweetheart, and the head zookeeper at our house where our crazy Border Collie, Finch, is always chasing after our two cats, Scout and Boo (yes, like the book!), or our baby boy, Jackson (pictured here at a snuggly 2 weeks old).
I'm an entrepreneur, a blogger at Root + Revel, a twice published cookbook author, a journalist with articles in over 125+ magazines and newspapers, and the CEO (that's Chief Everything Officer) of my company.

But let me get real honest for a minute: I haven't always had a successful blog and business.

I got my start writing angsty poetry for my high school's literary magazine about my pathetic love life (or lack thereof), went on to pen many controversial political op-eds for the UGA student newspaper in college, and (despite my best rebellious efforts), I found myself in corporate America after graduation (I lasted all of 4 months before I realized cube life was not for me).
I then struggled with creating a profitable freelance journalism business when everyone I knew thought I was crazy to quit a stable job (during the recession no less!) and then subsequently struggled with what everyone would think when I later quit said profitable freelancing journalism business to become a (gasp!) blogger.

It's been a wild ride, but I can honestly say that since I began blogging full-time, my life has exponentially improved.
Truth be told, when I was a freelance writer for magazines and newspapers, I hated having to report to an editor, to be beholden to their advertisers and their needs, to convince through begging and pleading that a story needed to be told and, more often than not, to be rejected. Couple that with diminishing budgets, increasing demands, cranky and thankless editors, an overall exhaustion from traveling so much and a body that couldn't handle eating rich restaurant food five times a week, and I knew I needed a change.
So, I started Root + Revel, an holistic wellness blog at the end of 2015. I won't sugarcoat it... that first year was B-L-E-A-K! I was working constantly, burning the candle at both ends and, honestly, getting nowhere. Except to burnout in a hurry, that is.
BUT THEN, THINGS CHANGED.
After A LOT of trial and error, I started to develop a system , one that actually worked , to turn my blog into an insanely profitable business. By the end of 2016, I was able to quit my my freelancing business to run my blog full time! 12 months later, the blog had made $75,000. And by the end of my third year, I was making over $150,000... FROM. MY. FREAKING. BLOG.
Not only has my blog been wildly successful revenue-wise, but I'm finally writing the stories that I want to tell, I'm finally helping others to live happier, healthier and more fulfilling lives, and I'm doing it ALL on my own terms.
I'm happy to report that life is so much better now that I'm truly my own boss and a full-time blogger. I look forward to each and every day–I wake up excited to work, I'm always learning something new and I love the challenge of running your own business, constantly coming up with new ways to monetize and help people, simultaneously.
After reaching a six-figure income in just my third year of blogging, I know I have something valuable to share about making money online, something that I hope will help you learn how to monitize your passion, something that lights you up every day and makes you excited to get to work, something that impacts others for the better, something you can do from your couch in your jammies or on a beach in the Caribbean or at a desk in a co-working space at whatever dang time you please because YOU'RE YOUR OWN BOSS.